YES!!!! Happiness is a choice!!! You know what that means don't you???

That means YOU have ALL the power. You have complete control of what YOU believe, what YOU think, what YOU talk about, YOUR actions, YOUR habits and YOUR values. Therefore, you have complete control of YOUR destiny.
WOW!!! Who thought so much "knowing" could come from one little coffee mug with two little words printed on it? This is a MUST HAVE coffee mug for your kitchen, your office, YOUR LIFE.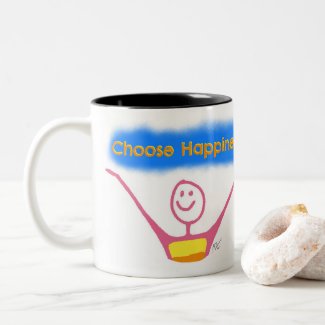 Happiness Coffee Mug
by ApozitudeStore